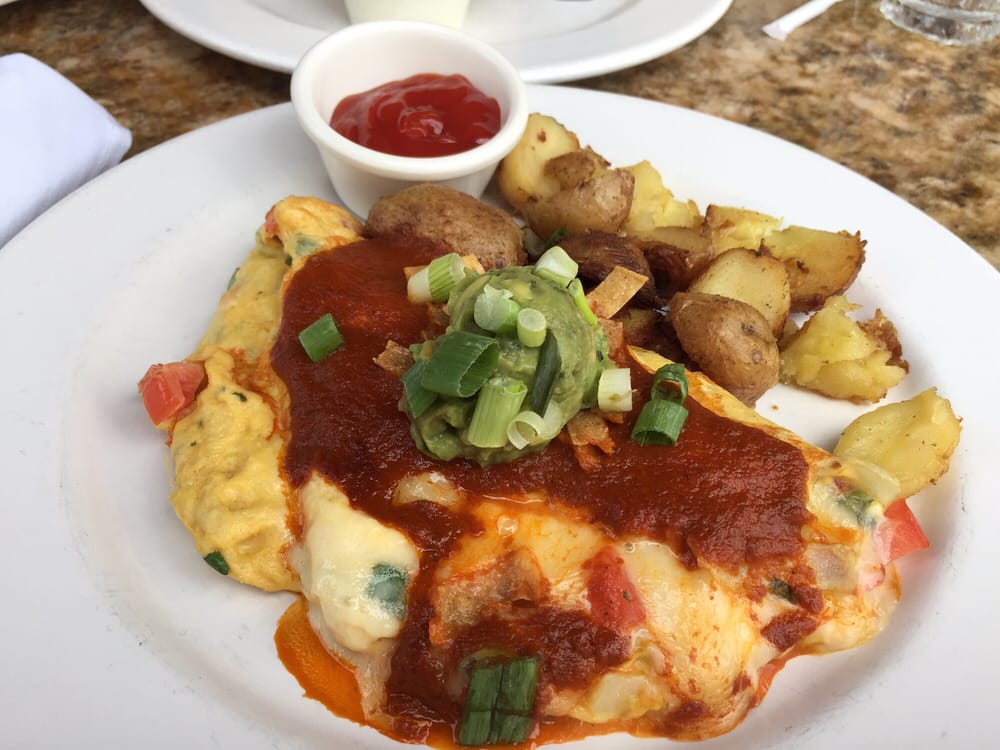 SANTA FE OMELET
Mimi's Cafe Restaurant Recipe
Chipotle Sauce:
1 cups marinara or tomato sauce
3/4 cup water
1/2 cup Chipotles in Adobo Sauce
1 teaspoon kosher salt
Place all the ingredients in blender and place lid on top. Blend until completely smooth.Warm in sauce pan over medium heat.
Omelet:
1 tablespoon diced onions
1 teaspoon diced jalapenos
2 teaspoons chopped cilantro
2 tablespoons tomatoes, diced
1/4 cup corn tortillas cut into strips and fried
3 eggs, beaten
dash salt
dash pepper
2 slices Jack cheese
Garnish:
2 ounces Chipotle Sauce, Hot
1/4 cup corn tortillas cut into strips and fried
1 tablespoon sliced green onions
1 tablespoon guacamole
Place a nonstick egg pan over medium heat. Add the butter and allow to melt. Add the onions, jalapenos, cilantro, tomatoes, and tortilla strips and saute for 1 minute. Add the eggs, season with salt & pepper and stir. When omelet is almost set, flip over. Place jack cheese on half of omelet after flip and melt under the broiler. Fold the omelette in half and place on plate. Top with Chipotle sauce, tortillas, green onions and guacamole.